Thailand
Thailand is not a well kept travel secret. Those who've visited tend to enthuse about its gorgeous beaches, amazing value and friendly people.
Thailand is a country with plenty to offer. The people are renowned for there warmth and charm whilst the country is renown for its ornate temples, glorious beaches, stunning mountain scenery, bustling cities and buzzing nightlife.
Whatever holiday style you are looking for Thailand has a beach to match, from the neon-lights and pumping music of the party beaches to lantern-lit secluded coves. Thailand has it all.
While deciding where to go may be a challenge many people make Thailand a multi-centre itinerary combining culture, shopping and the beach. Deciding when to go is not so taxing as the sun shines all year round.
Looking for ideas ?
Be inspired by our amazing Multi Centre Holiday to Thailand designed to demonstrate the many possibilities Thailand offers. We have a vast number of resorts and hotels at our figure tips all offering differentdeals, offers and facilities.
Thailand Islands and resorts.........
Bangkok Chiang Mai & Chiang Rai
Thailand is so enormousthat it doesn't matter what time of year you visit there is always somewhere where the weather is perfect for you, and with the vast variety of contrasting locations irrespective of your interests you will always find something that satisfies your needs, be it in the cities, spectacular islands, fascinating history, scuba diving or the exotic wildlife.
All our holidays to Thailand are tailor made to your personal requirements and financialy protected under the Civil Aviation ATOL protection scheme..
For additional information on Thailand holidays call 01243 779 737 to speak to a human being.
Alternatively complete our ENQUIRY FORM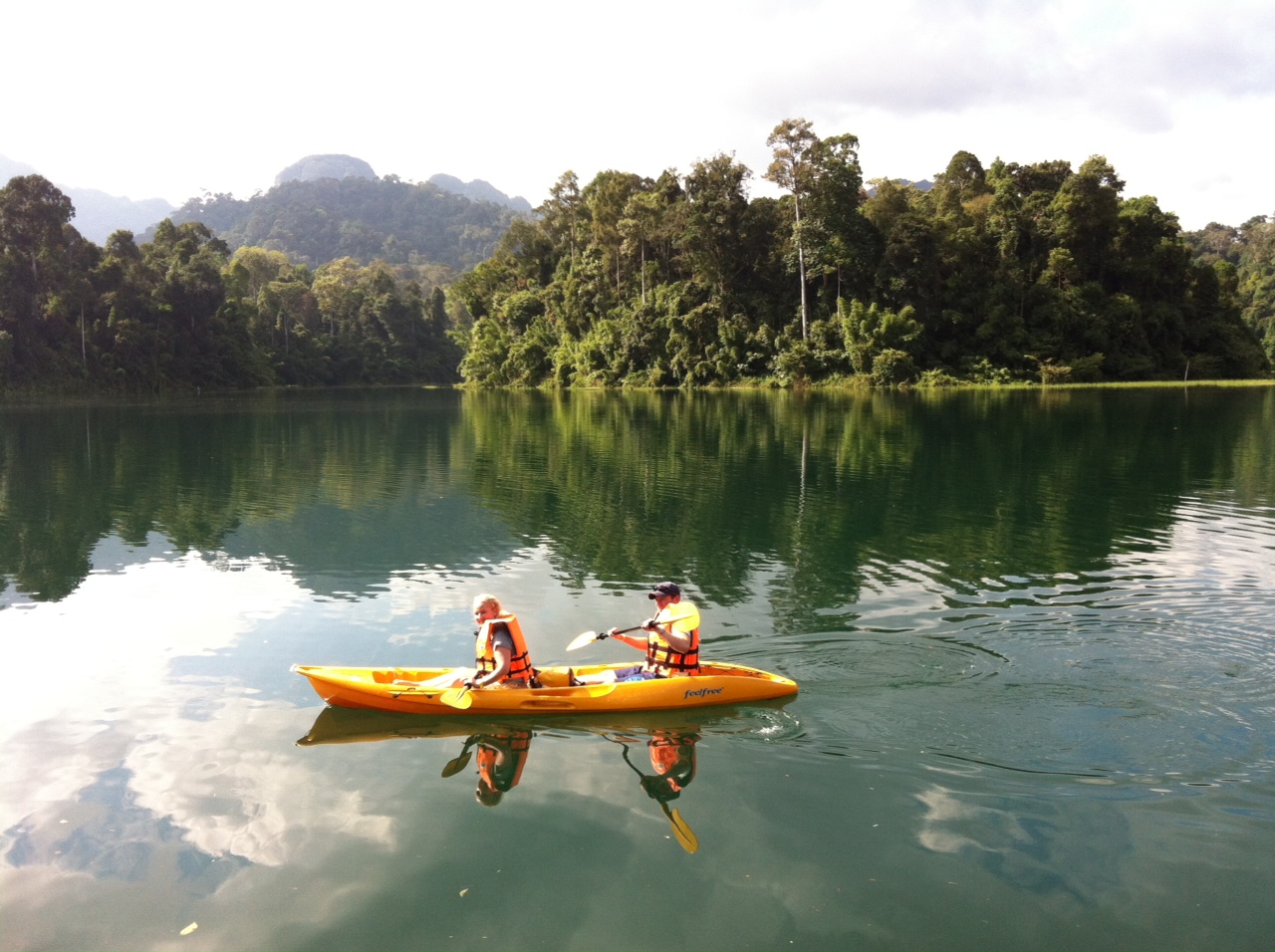 Kayaking at Elephant Hills Lake Camp