Seychelles
The Seychelles are a particular favorite of ours, if it were possible to return to these beautiful, un-spoilt, relaxing islands every year, I would. If you seek privacy, peace, natural surroundings, rustic luxury, perfect service and charm the Seychelles, providing your budget allows, and regardless of the season is where you need to holiday.
The Seychelles Islands are small, creating great opportunities for island-hopping once or twice between the 16 islands that accommodate guests.
The Seychelles Island offer accommodation that ranges from sumptuous 5-star resorts to rustic island lodges and cozy beach side bungalows. On your way, you will discover such gems as the legendary Vallée de Mai, home to the legendary Coco-de-Mer. Picture perfect Praslin, delightful Denis or to really push the boat out select luxury on Fregate Island or North Island.
Its not easy to reach the Seychelles from the UK but it is certainly paradise on arrival with out the crowds.
Just a sample of what the Seychelles has to offer
Hilton Seychelles Labriz Resort & Spa
For additional information on Seychelles holidays call 01243 779 737 to speak to a human being.
Alternatively complete our ENQUIRY FORM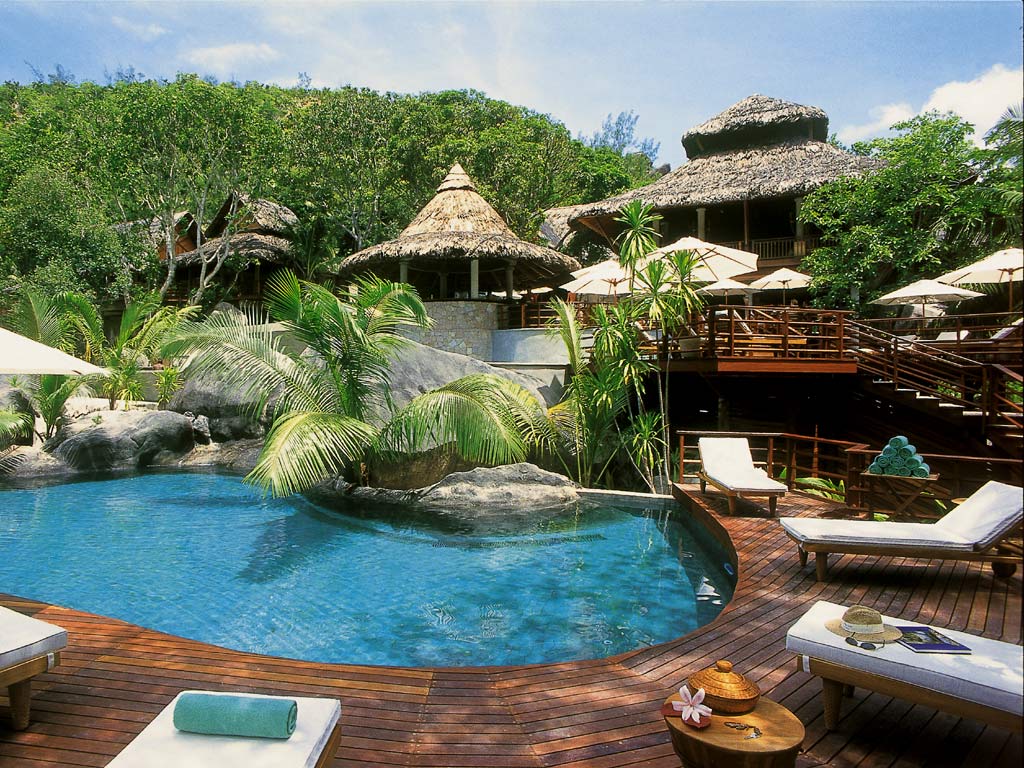 Le Muria Resort & Spa - pool area
Mahe - north coast line close to Constance Ephelia Hotel